This Thursday the inaugural Hatfield House Chamber Music Festival launches in Hertforshire. The festival brings together internationally renowned musicians, performing a variety of chamber music from composers such as Schubert, Chausson, and Haydn, amongst many others.
In anticipation of the opening of the festival this Thursday, John Liebeck, Tom Poster, and musicians from The Navarra Quartet appeared on BBC Radio 3's In Tune [49:50]. After discussing the formation of the group, their instruments, and the music they will be performing, the musicians provide us with a taster for the Chamber Music Festival, through a 'passionate and shimmering' performance of Chausson's second movement from the Concert Piece, which will be performed this Thursday, as well as a beautiful Ravel String Quartet.
In addition, cellist and organiser of the festival, Guy Johnson, appeared on BBC Radio Three Counties on Nick Coffer's show [14:50]. With such a beautiful venue, the perfect setting for the Chamber Music Festival, Guy discusses his hopes for Classical Chamber Music to be appreciated at all levels, especially with the attendance of children from local schools at the festival.
Hatfield House Chamber Music Festival opens this Thursday with a performance from the Navarra Quartet, Guy Johnston, Jack Liebeck and Tom Poster. For more information and tickets, please visit the Hatfield House Chamber Music Festival website.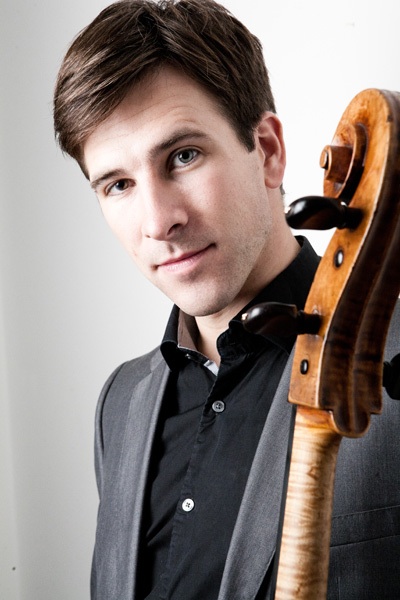 Image credit Jack Liebeck