Dustin O'Halloran
'Lumiere'
Release date: 28th February 2011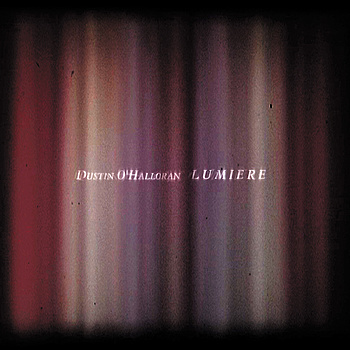 Glance at Dustin O'Halloran's ever-increasing list of projects, and you could be forgiven for assuming that he's something of a restless spirit. His life story does little to dispel the impression.
His latest project is a brand new album entitled 'Lumiere,' a debut release for FatCat's 130701 imprint (a home for the orchestrally/classically-aligned composers attached to the label). In 'Lumiere,' O'Halloran lends his vast talents to larger ensembles and a denser texture. Arranging – around his own piano work – string parts performed by New York's acclaimed ACME ensemble (Grizzly Bear, Owen Pallet, Nico Muhly, Matmos, Max Richter, Hauschka), O'Halloran also employs subtle electronics, guitar from Stars of the Lid's Adam Wiltzie and violin from prodigious young composer / arranger Peter Broderick. The end product is a collection of miniature symphonies so heartbreakingly crafted that one could be forgiven for imagining the grandest scale film pieces or a master of classical composition at work. It is a superb addition to O'Halloran's growing catalogue and reputation.
Click to see a review of his album from the BBC Music Reviews website. In fact, the track 'Opus 55' from 'Lumiere' was played last night on Gideon Coe's show on BBC Radio 6 Music. To listen again, click here.
---
Hauschka
'Salon des Amateurs'
Release date: 11th April 2011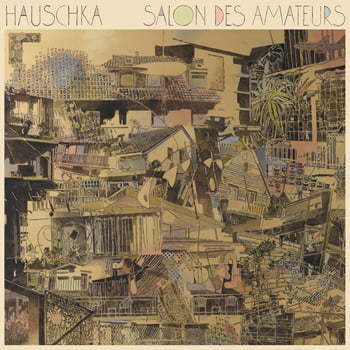 Hot on the heels of October 2010's 'Foreign Landscapes', Hauschka returns with a brilliant new album, which once again sees the adventurous pianist and composer pushing into fresh territory and expanding his oeuvre. Where 'Foreign Landscapes' saw Hauschka shifting from his acclaimed solo 'prepared' piano into full-scale orchestral compositions, 'Salon des Amateurs' sees the artist utilising the percussive possibilities of treated piano for his own unique, instrumental take on minmalist techno and house.
The track 'Radar' from the new album by Hauschka was also played on the same BBC Radio 6 Music show last night. If you missed it, you can hear it again here.
---