Tomorrow evening at 7.30pm, renowned independent school, Millfield School, will perform its much-anticipated concert at Cadogan Hall, London.
The performance, celebrating Millfield's impressive 2012-13 concert season, will include the school's award-winning chamber choir, the Millfield Camerata, performing a world premiere of Jumping the Rhynes for choir and percussion ensemble. The piece was especially written for the school by 'The Police' drummer and Millfield School alumnus, Stewart Copeland, having been inspired by his time at the school in the 1960s. The concert will also feature Millfield's String Consultant, leading violinist So-Ock Kim, whose career has seen her perform at some of London's most renowned venues including Wigmore Hall, Royal Festival Hall and the Barbican.
'Millfield at Cadogan' has been greatly anticipated, being featured in many popular publications including Classic FM, Gramophone and BBC Music Magazine What's On. Tickets for the event start at £15 and the programme for the concert is as follows:
Stewart Copeland World Premiere of 'Jumping the Rhynes' (chorus and percussion ensemble)
Vivaldi Four Seasons
Mozart Piano Quartet No. 1 in G minor
Schumann Piano Quintet
For more information about the concert or to purchase tickets, please click here.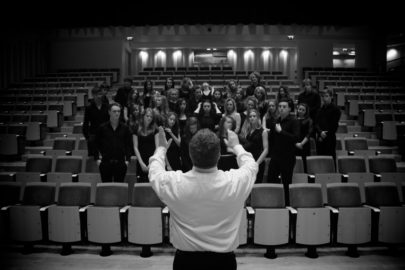 Millfield Camerata