The Times
My favourite composer: luminaries name theirs – who's yours?
In celebration of one of Radio 3's longest-running programmes, musicians and prominent figures name their favourite composer
The Telegraph
Mark Padmore: 'I don't want the life of a travelling opera singer'
Acclaimed tenor Mark Padmore is about to appear in his first major role in Britain. Rupert Christiansen finds out why it has taken so long.
The Guardian
Spotify, Pandora and the profits problem for streaming music
Artists like Thom Yorke are angry about meagre musician payouts, but concerns remain over long-term business models
Classic FM
Classic FM premiere unheard Pavarotti recording at 9am
The first-ever recording of the legendary tenor Luciano Pavarotti [was] given its premiere play on Classic FM at 9am this morning.
Eric Whitacre supports new hospital classical music project
Eric Whitacre is the ambassador for a new composition project, in which 15 young composers are writing brand new music to help patients at Chelsea and Westminster Hospital.
Classical Music Magazine
New plan announced for transforming Creative Scotland
Creative Scotland (CS) has taken a major step towards addressing concerns about the organisation raised by Scottish artists and arts groups since spring 2012 with the publication of an Annual Plan for 2013-14.
Guildhall unveils new work by Martin Creed at Milton Court
The Guildhall School of Music and Drama has unveiled Martin Creed's Work No. 1637: FEELINGS in the foyer of its new facilities at Milton Court.
The Toronto Star (via Arts Journal)
Toronto Symphony Orchestra faces challenge with CEO Andrew Shaw's departure
Man who rescued orchestra from near collapse is moving on, raising questions about how TSO will weather a difficult climate.
Der Tagesspiegel
Ein Berliner Organist erzählt Dante neu
Der Kirchenmusiker Kilian Nauhaus erzählt die "Göttliche Komödie" nach. Fünf Jahre hat er an dem Band gearbeitet. Ein Hausbesuch.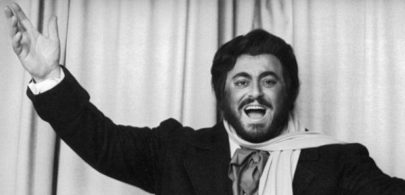 Classic FM