LA Times
Ex-Sen. George Mitchell steps into Minnesota Orchestra labor dispute
George Mitchell, the former U.S. senator from Maine, has worked to broker peace in the Middle East and Northern Ireland.
The Telegraph
Mark-Anthony Turnage: 'I don't like Beethoven's Ninth that much'
A new opera from Mark-Anthony Turnage is always an event. Here, Ivan Hewett finds that classical music's bad boy has lost little of his fighting spirit.
The Guardian
Arts Council chief: 'what happens next?'
With the spending round settled, a committed culture sector now deserves some financial certainties, says Alan Davey, and strong partnerships with local councils will be crucial
Gramophone
BBC Radio and Television present the 'Sound of Cinema'
A season of programming dedicated to music of the big screen – from the birth of cinema to the current day
Classic FM
Philip Glass features in Alan Partridge film soundtrack
The soundtrack to Alpha Papa, the film starring spoof radio DJ Alan Partridge, will feature the work of composer Philip Glass on the soundtrack.
Classical Music Magazine
North York Moors chamber festival: Focusing on the music
The North York Moors Chamber Music Festival returns for a fourth season this year, running 11-24 August.
Opera News
ALLAN KOZINN looks at the growing number of career-management courses being taught at music schools and conservatories.
The Spectator
Why has nobody heard of the miraculous Czech composer Zelenka?
A Mass by Jan Dismas Zelenka (1679–1745), a Czech composer at the court of Dresden, whose ruler, August, Elector of Saxony, had converted to Catholicism in order to become King of Poland.
Der Tagesspiegel
Wagner und die Bayreuther Festspiele
Ganz Bayreuth ist eine Baustelle.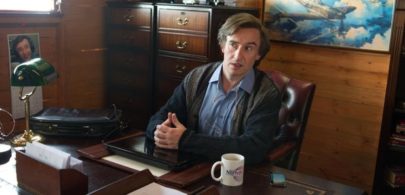 Classic FM