The Queen Elisabeth Music Chapel is pleased to announce a Gala Concert on 17th January 2013, at Brussels' leading concert hall. The young musicians of the Chapel will perform alongside highly acclaimed cellist, and master in residence at the Queen Elisabeth Music Chapel, Gary Hoffman, as well as British conductor Christopher Warren-Green, the National Orchestra of Belgium and the Octopus Symphonic Choir. The Music Chapel boats an outstanding roster, including first prize winner of the Honens International Piano Competition in Canada, Pavel Kolesnikov; along with mezzo-soprano Kinga Borowska, sopranos Diana Gouglina and Anneke Luyten, who all study or have studied under the guidance of José van Dam; as well as tenors Yu Shao and Giovanni Trstacci and bass Charles Dekeyser. The young musicians at the Queen Elisabeth Music Chapel, as part of their exceptional artistic training and musical guidance, perform in an extensive programme of concerts and recitals alongside professional performing musicians.
The Gala Concert will present music from Romantic and Post-Romantic composers; from Schubert's Mass No.1 in F major to Liszt's Piano Concerto No.1, with works from Bloch. The versatility and technique of the young musicians' talent will be presented at the Gala Concert, through works by some of the world's greatest composers, in one of Belgium's greatest concert venues.
For more information and to purchase tickets for the concert, visit the Bozar website here.
Find the Chapel on Facebook, and follow them on Twitter.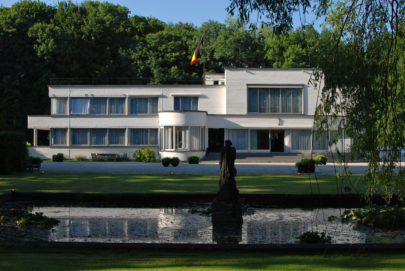 The Queen Elisabeth Music Chapel