New York Times
In Opera's Shadow, Another Gem
Santa Fe Chamber Festival Draws Musicians but Few Critics
The Telegraph
A New Way with the Piano Concerto
Two composers at this year's Proms show you how you can make the piano sound different, says Ivan Hewett
The Bluffer's Guide to Jazz – how to pass yourself off as an expert
Ivan Hewett delights in  new book that enables anyone to become an overnight jazz expert
The Financial Times
BBC Proms, Royal Albert Hall/Cadogan Hall, London
A new Naresh Sohal composition reached for the stars and the Britten Sinfonia offered a string selection
Classic FM Online
Pierre Boulez fractures shoulder, will not conduct at Lucerne
Pierre Boulez has pulled out of conducting his forthcoming concerts at the Lucerne Festival in September due to a fractured shoulder.
From The Back Desk – Ursula Leveaux, Academy of Ancient Music
The AAM's bassoonist lets us in on the secrets of 'visual interpretations' of difficult music, strops and an embarrassing Hebrides moment.
Die Welt
Anke Dieterle ist eine, die anpackt
Der Bundeswettbewerb "Jugend musiziert" feiert in diesen Tagen 50. Geburtstag. Anke Dieterle leitet hoch motiviert den Hamburger Landeswettbewerb. Ihr eigener Weg zur Musik war nicht gerade einfach.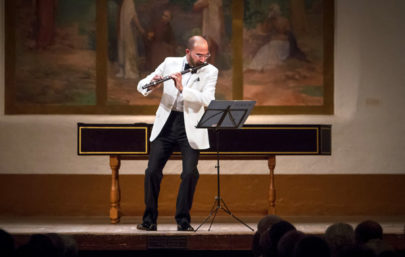 New York Times