The Guardian
Tuning in to a Tuscan music festival
Where once gunfire tore apart the Tuscan estate of La Foce – as told in Iris Origo's memoir War in the Val d'Orcia – now classical music brings people together.
Classic FM
Classic FM scoop Brand Of The Year at Sony Radio Academy Awards
Classic FM has been given the Brand Of The Year award at the 2013 SonyRadio Academy Award, as well as scooping a Silver award in the Best Promotional/Advertising Campaign category.
Legendary rock guitarist cites Paganini, Bach as influences
The Swedish guitarist Yngwie Malmsteen, known for his extreme technical proficiency, has cited Paganini, Bach and Vivaldi as his main inspirations in his new autobiography.
Gramophone
BBC Proms reports record opening day ticket sales
Over 114,000 tickets are sold for the London summer festival on the first day of booking.
Classical Music Magazine
Hallé goes for matinées in 2013/14
The Hallé's season plans for 2013/14 at the Bridgewater Hall in Manchester include a major switch in scheduling for its most popular series: the 'Opus One' concerts.
Planet Hugill
17-19 May: Sacconi Chamber Music Festival
May 17 to 19 sees that Sacconi Chamber Music Festival filling Folkestone with some fine chamber music. The festival is organised by the young Sacconi Quartet, who open on Friday 17 May with a concert of quartets by Haydn, Ireland and Beethoven.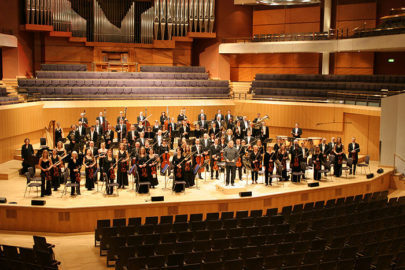 Classical Music Magazine