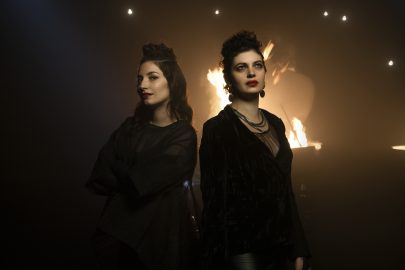 The duo Jatekok, a two-piano and/or four-hands formation, created by Adélaïde Panaget and Naïri Badal 15 years ago, pays tribute to the mythical metal band Rammstein, with their album "Duo Jatekok plays Rammstein" composed of piano arrangements of their greatest hits.
This incredible adventure began in 2017. Rammstein's producer asked the Jatekok duo to open for the band during their concerts, which the musicians gladly accepted, always curious and enthusiastic to share their love of music with various audiences.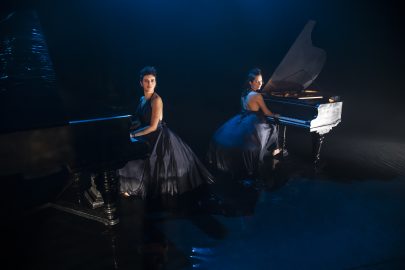 Adélaïde and Naïri went from being "UFOs" to accomplices for the band's fans, thanks to their virtuosity and charisma. In 2022, they decided to record an album of these piano arrangements, produced by Vertigo Records, the label of Metallica, Kiss and Rammstein.
The album "Duo Jatekok plays Rammstein" is now available!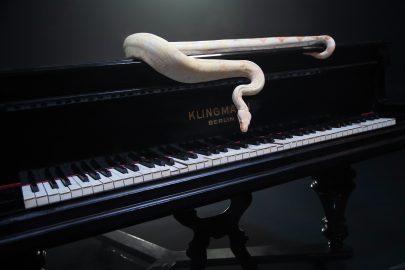 Le duo Jatekok, formation à deux pianos et/ou quatre mains, créé par Adélaïde Panaget et Naïri Badal il y a 15 ans, rend hommage au mythique groupe de métal Rammstein, avec leur album « Duo Jatekok plays Rammstein » composé d'arrangements pour pianos de leurs plus grands succès.
C'est en 2017 que commença cette aventure incroyable. Le producteur de Rammstein propose alors au duo Jatekok d'assurer la première partie du groupe lors de ses concerts, ce que les musiciennes acceptent avec joie, toujours curieuses et enthousiastes de partager leur amour de la musique avec divers publics.
Adélaïde et Naïri passent du statut « d'ovnis » à celui de complices pour les fans du groupe, grâce à leur virtuosité et leur charisme. En 2022, elles décident d'enregistrer un album de ces arrangements pour pianos, produit par le label Vertigo Records, maison de disques de Metallica, Kiss ou encore Rammstein.
L'album « Duo Jatekok plays Rammstein » est désormais disponible !