The Guardian
Wagner anniversary revives German debate over controversial composer
New productions, statues and books commemorate Richard Wagner, who still divides Germany 200 years after his birth.
The Times
Life as a page-turner: is this the worst job in music?
"If you do a brilliant job, you're completely anonymous," says the pianist Steven Osborne. "If you make one mistake, there's nothing you can do redeem yourself. Everyone will remember." But Osborne isn't talking about his own job.
Classic FM
Scottish Opera unveils huge new 2013/14 season
Scottish Opera follows its 50th anniversary season with 181 individual performances lined up for 2013/14.
Gramophone
BBC Young Musician 2014 launches with Nicola Benedetti as ambassador
A new Jazz Award is also added to the established classical competition.
Classical Music Magazine
Academy of St Martin in the Fields celebrates Britten: Cadogan Hall, 23 May
The Academy of St Martin in the Fields will give a concert celebrating Britten's centenary at Cadogan Hall on Thursday 23 May, including a new work by Sally Beamish, Variations on a Theme of Benjamin Britten.
Planet Hugill
Masterclass & Co are having another study day in their Divas and Scholars series.
Global Post (via Arts Journal)
Spanish opera protests austerity
As the euro zone's economic outlook continues to deteriorate, growth advocates hope their messages may finally be heard.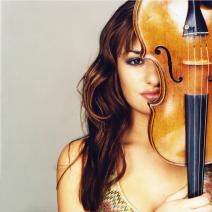 Gramophone