Welsh National Opera presents autumn 2019 season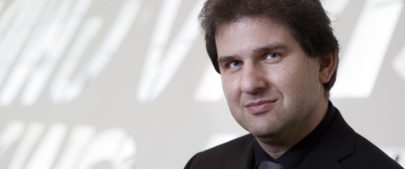 Welsh National Opera (WNO) has announced details of its autumn 2019 season, which will open with a new production of Bizet's Carmen. Directed by Jo Davies and conducted by WNO music director Tomáš Hanus, the new production of Carmen is set in 1970s Central America and features French mezzo soprano Virginie Verrez making her WNO debut in the lead role of Carmen. Also starring are Dimitri Pittas as Don José, Phillip Rhodes as Escamillo and Anita Watson as Micaela.
---
Warner Classics launches new website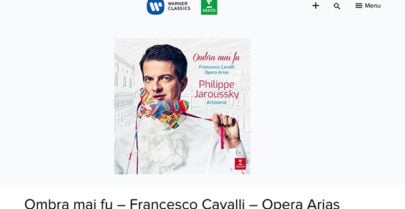 Warner Classics has announced it will launch a new version of its website which features a streaming player and integrated video. Erato, the classical music arm of Warner Music Group, will provide 30-second samples of tracks from its catalogue of albums on the site's database, allowing purchasers to try before they buy. Meanwhile, subscribers to Apple Music, Deezer and Spotify will be able to stream tracks directly through the website.
---
Münchner Opernfestspiele fast 98 Prozent ausgelastet
Die Münchner Opernfestspiele beschließen ihre elfte Saison mit einer Auslastung von 97,77 Prozent. Für die über 80 Veranstaltungen seit dem 18. Juni wurden 83.674 Karten verkauft, teilte die Bayerische Staatsoper am Mittwoch mit. Am Abend stand noch einmal Richard Wagners "Die Meistersinger von Nürnberg" auf dem Programm.
Munich Opera Festival almost 98 percent capacity
The Munich Opera Festival closes its eleventh season with an occupancy rate of 97.77 percent. The Bavarian State Opera announced on Wednesday that 83,674 tickets had been sold for over 80 events since 18 June. In the evening, Richard Wagner's "Die Meistersinger von Nürnberg" was once again on the programme.