WildKat announces Psappha's 2019-2020 Season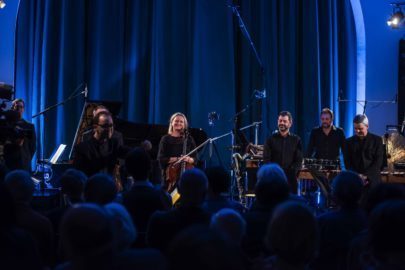 Formed in 1991 by Artistic Director Tim Williams, Manchester-based ensemble Psappha specialises in the performance of work by living composers and in music of the 20th and 21st centuries. The ensemble is unique in its artistic offering as the North of England's only stand-alone, professional contemporary classical music ensemble.
After their successful 2018-2019 season, which features in publications such as Classical Music Magazine, Gramophone and The Sunday Times, WildKat is pleased to announce that they are working with Psappha on press and PR surrounding their upcoming 2019-2020 Season. With brand new music at the heart of Psappha's artistic offering, the ensemble will be performing nine world premieres over six concerts.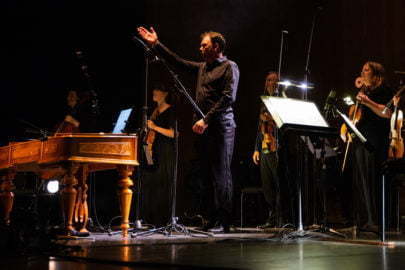 Psappha will be continuing the Composing for… talent development programme for emerging composers as a part of their new season. This year's selected composers will write for: sitar with Jasdeep Singh Degun; accordian with Miloš Mihajlović; and for cello and piano with core Psappha ensemble members Jennifer Langridge and Benjamin Powell. After the successful launch of the Composition Bank initiative in 2018, the 2019-20 season will also feature the performance of three Psappha commissions, by George Stevenson, Alissa Firsova and Mark-Anthony Turnage. For the performance on 6 February 2020, Amaradaya (ordained member of the Triratna Buddhist Order) will lead a session of mindfulness meditation to set the tone ahead of Anna Thorvaldsdottir's hypnotic 'In the Light of Air'. The ensemble will also be working with Professor Douglas Jarman (author of 'The Music of Alban Berg') to create films which will be screened before each concert, revealing more of the context, relevance and history around the featured pieces.
Psappha's 2019/2020 performances are:
26 September 2019 – Lyric Suite
1 November 2019 – New Music North West
28 November 2019 – Songs of the World
6 February 2020 – In the Light of Air
19 March 2020 – Das Lied von der Erde
30 April 2020 – Black Milk
Tickets on sale now.