We are delighted to start the year off with the exciting news that in 2011, WildKat PR will be working alongside a number of talented artists and fascinating projects, creating press campaigns in the UK and Europe. We'd like to take a brief moment to introduce you to our new artists:
---
Max Richter:
Composer Max Richter is the founder of the highly successful ensemble Piano Circus, and has written music for film and theatre as well as highly successful albums including Infra and Memoryhouse. WildKat PR will manage a European press campaign for Max focussing on his concert, film and recording engagements.
---
FatCat Records:

FatCat is an independent record label with an exciting and varied output. WildKat PR manage the UK classical press campaign for the artists on FatCat's 130701 imprint, which include Hauschka, Dustin O'Halloran, Max Richter and Johann Johannsson.
---
Faster Than Sound: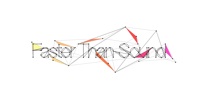 Groundbreaking in its approach to the combination of musical genres and digital art forms, Faster Than Sound is closely associated with Aldeburgh Music and supports innovative collaborations between classical and electronic musicians.
---
Maxim Rysanov:
Hot off his two appearances at the BBC Proms in 2010, Maxim joins WildKat PR's artist roster as we manage a European-wide campaign during a key year in Maxim's career as a performer and recording artist. Three recordings from Maxim on three leading classical labels will feature music from Brahms, Tchaikovsky, Britten and more.
---
Saira Luther:

A versatile classical soprano, Saira Luther originally hails from Australia. Her natural glamour, superb talent and stage presence have led to engagements with Opera Australia, Victorian Opera and the Sydney Symphony Orchestra.
---
Nicholas McCarthy:
Born without his right hand, Nicholas McCarthy is one of a few left-handed pianist in the world. His musical talent has seen him perform numerous recitals throughout the UK, and most recently, win an AMI Award for creative excellence in music.
---
Tom Hodge: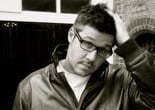 Tom Hodge's unique approach to composition, combining classical minimalism, jazz, post-rock and electronica has grabbed the attention of artists including Radio 1 DJ Rob da Bank who produced a remix of his Paganini Rocks. Advertisers have also shown great interest, such as Pantene, who featured Tom's piano arrangement of Daft Punk's Aerodynamic. Projects include his debut EP Super Collider.
---
Harry Escott: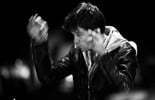 An outstanding composer of film music, Harry was responsible for scoring critically acclaimed films such as Hard Candy and Shifty. As a classical composer, Harry has returned to his choral roots, writing O Viridissima Virga which premiered in December 2010 and numerous classical projects in 2011 which see him combine different genres and compositional styles.
---
Phamie Gow:

A harpist, pianist, singer, whistle player, accordionist and composer, Phamie Gow's unique rhythmical interpretation and varied sounds has enabled her to challenge traditional perceptions of the harp. Her new solo piano album Road of the Loving Heart will be released in 2011.
---
Thomas Kemp: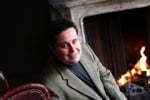 A leading musician and conductor, Thomas Kemp's commitment to both classical repertoire and the music of the 20th and 21st centuries has seen him work worldwide as a concertmaster and chamber musician.
---
For further information regarding our clients and links to their website, facebooks, twitters etc please visit our client page, where you can find out more about the artists and projects we are working on across the classical, contemporary and cultural sectors.