WildKat PR are pleased to announce that we are now working with conductor Lionel Bringuier, the Associate Conductor of the Los Angeles Philharmonic and the Music Director of the Orchestra Sinfonica de Castilla y León in Valladolid, Spain.  WildKat PR are initially working on Lionel Bringuier's online media strategy, advising on all aspects of digital marketing and new media.
Since winning the 49th Besançon Young Conductors Competition in 2005, Bringuier has also conducted the Sächsische Staatskapelle Dresden, the Orchestre Philharmonique de Radio France, the New York Philharmonic, and the Cleveland Orchestra amongst many others. Lionel Bringuier was named one of the Guardian's conductors to watch in 2010.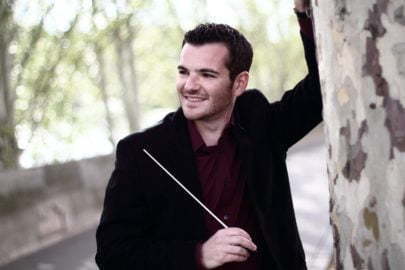 Lionel Bringuier's next concert with the LA Philharmonic will be on 2nd August, conducting the orchestra in a performance of Tchaikovsky's Symphony No. 5 and Rachmaninov's Piano Concerto No. 3 with pianist Yuja Wang.  For more information about Lionel Bringuier and his conducting engagements, visit his Facebook page.