WildKat PR are happy to announce two new additions to our client roster: We are now working with Australian conductor Kelly Lovelady, and producer Alexander Van Ingen.
Kelly Lovelady is the founder and music director of a new all-Australian chamber orchestra in the UK, Ruthless Jabiru. WildKat PR are excited to be working with Kelly and the ensemble, who make their debut at the City of London Festival on July 9th. The programme honours the orchestra's patron, Australian composer Peter Sculthorpe. A selection of Sculthorpe miniatures shares the platform with two vintage American masterworks, Barber's Knoxville: Summer of 1915 and Copland's Appalachian Spring, parallelling the iconic soundworlds of these two vast countries.
You can find out more about Ruthless Jabiru's concert at LSO St Luke's and book tickets via the City of London Festival website and follow Kelly and the orchestra on Twitter for up-to-date news and information.
Photo credit: Harald Hutter
Alexander Van Ingen has become regarded as one of the UK's finest young record producers since founding the independent recording company Six Music Productions. He works worldwide with renowned conductors, ensembles, choirs, composers and soloists recording for leading classical labels. Alexander's work had led him to develop a distinguished client list which includes the Rotterdam Philharmonic Orchestra, Liverpool Philharmonic, composers Karl Jenkins, Arvo Pärt and Michael Nyman, Winchester Cathedral Choir, conductors Edward Gardner, Yannick Nézet-Séguin, and John Wilson, and numerous soloists from Alfie Boe to Raphael Wallfisch.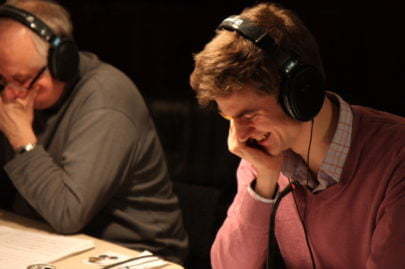 Photo credit: Andrew Mellor