'The Wimbledon Music Festival is decidedly not just another classical music festival… a motto of striking simplicity: Just the best.' – Tokafi Online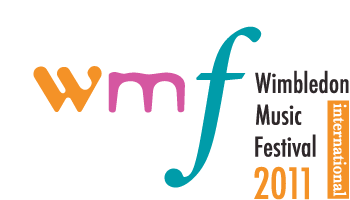 WildKat PR are pleased to announce their collaboration with the Wimbledon Music Festival taking place between 12 – 27 November 2011 at a number of venues around the SW19 locale of London.
Wimbledon Music Festival began in 2009 a way to offer Wimbledon and the surrounding area the opportunity to experience some wonderful, but often less commonly available, forms of music around the festival day of St. Cecilia. Now in its third year, the festival saw its audience numbers double in 2010 and 2011's offering is expected to exceed expectation once again.
A number of high class acts will be performing as part of the festival, with highlights including a celebrity piano recital on 19 November from Russian concert pianist Mikhail Rudy, with a programme including Liszt's Sonata in B Minor followed by Mussorgsky's Pictures at an Exhibition, a sure-fire crowd pleaser.
For those discernible readers thinking that the festival is a strictly high-brow musical affair, think again – there are plenty of concerts and workshops to bring the younger members of your family to. Included in the bill is a performance of Benjamin Britten's Noye's Fludde, based on the Biblical tale of Noah and the Ark and featuring the Brodsky Quartet and percussion group Ensemblebash. The nearly 100-strong children's chorus is bound to leave the little ones tugging at your sleeve begging for singing lessons, and watching the Ark take shape before your eyes is likely to rouse the imaginations of the entire family with the help of a troupe of ballet dancers and children 'basheurs' playing tuned coffee mugs and cups heralding the first rains of the great storm.
If romantic music is more your cup of tea, on the 23 November is a performance of Beethoven's Last Three Piano Sonatas by 22-year old Sunwook Kim. After winning the Leeds international Piano Competition in 2006 – the competition's youngest winner for 40 years – Sunwook rose to the heights of international recognition and his performance in November  at St. Johns, Spencer Hill is truly not to be missed.
Featured in BBC Music Magazine's '20 unmissable events during November 2010′, this year's festival is already set to  provide a stellar line-up of musical talent at accessible and historic locations around the South-West of London.
Box office opens on 10 September, with Friends priority booking on 1 September.
Telephone bookings: 0844 871 7685
For web booking and full details including series discounts, visit www.wimbledonmusicfestival.co.uk